Build a Better Case Management Solution
Successful case management solutions must facilitate unstructured work involving multiple people, data, documents, and a variety of processes, rules, policies and compliance requirements.
The Alfresco Digital Business Platform is a powerful foundation for case management applications. The platform—which brings together process, content and governance—supports an integrated approach to case management that increases productivity, strengthens compliance, accelerates resolution and improves case outcomes.
"The power of Alfresco is that users are confident that business-critical content involved in the claims and underwriting process is searchable, secure and available in one central location without having to go out and hunt for it."
- Richard Williams, CIO, Mitsui Sumitomo
What is Case Management?
A case management solution coordinates and tracks all the work related to the resolution of a specific case (i.e. insurance claim, loan application, support ticket, etc.). Key objectives when building a case management solution include:
Increasing user productivity
Speeding up case resolution through automation
Enhancing case outcomes through analytics
Building visibility, traceability and compliance
Empowering knowledge workers and making their work easier
Eliminating manual and error-prone activities
eBook: Integrate Content & Process
Tips and insights into tightly integrating content and process services to create seamless information flow that advances digital transformation.
Case Management Examples
Case management use cases exist in every industry. Here are a few examples:
Government: FOIA/FOI requests, law enforcement, social and citizen services
Insurance: Application processing, underwriting, claims management
Financial Services: Customer onboarding, loan approval, fraud investigation
Healthcare: Registration and triage, treatment, assessment
General: Employee onboarding, IT help, customer support
Integrated Approach to Case Management
The Alfresco Digital Business Platform helps to enable better, faster case outcomes with built-in process and regulatory compliance.
Access to case information via metadata tagging and advanced search
Automate the routing of documents, assigning tasks and expediting decisions
Generate audit trails, add transparency and control via records management
Watch an Overview of a Customer Service Request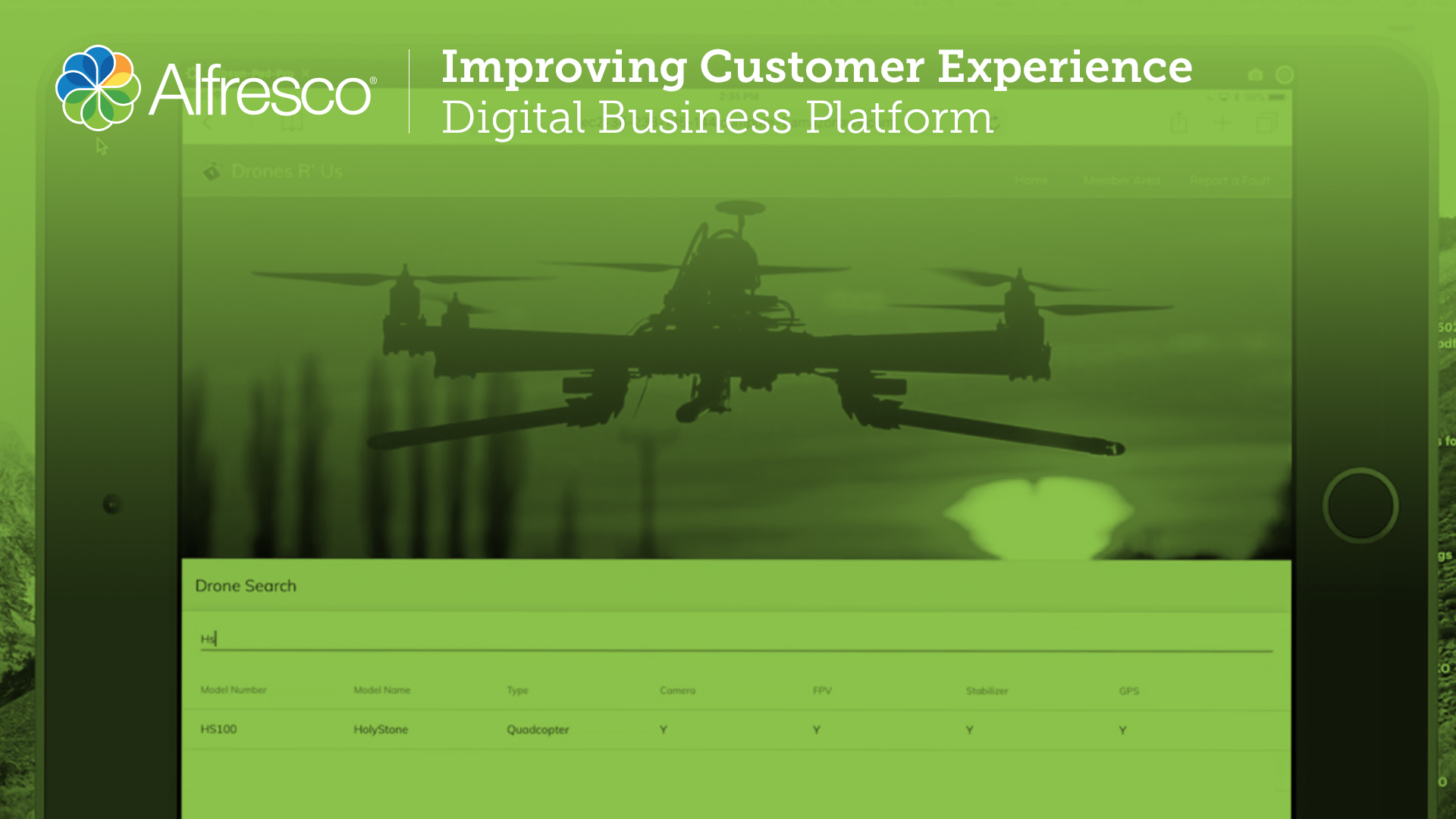 Explore More Case Management Resources
Rekognition Integration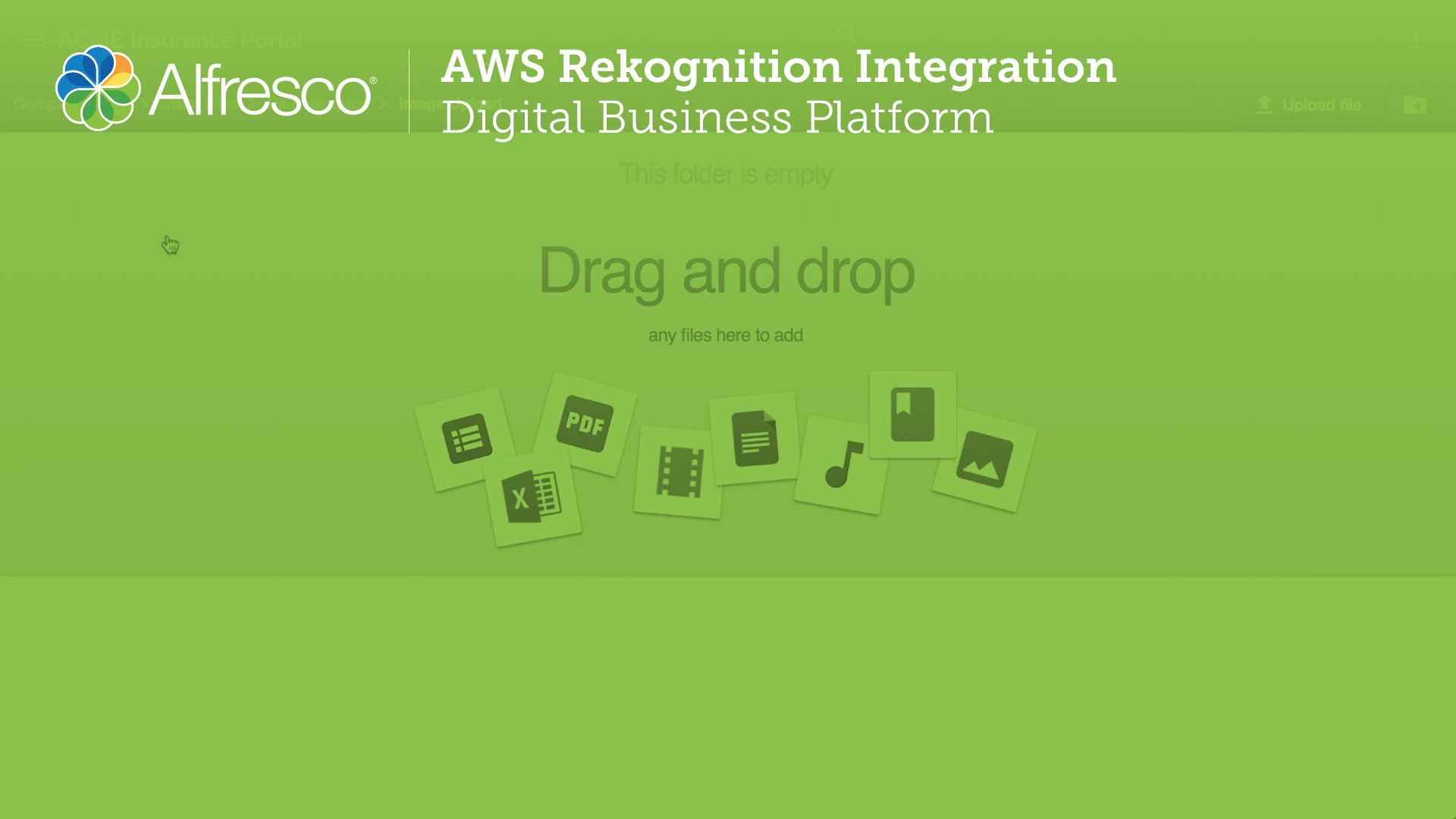 Contract Approval Workflow
Resignation Process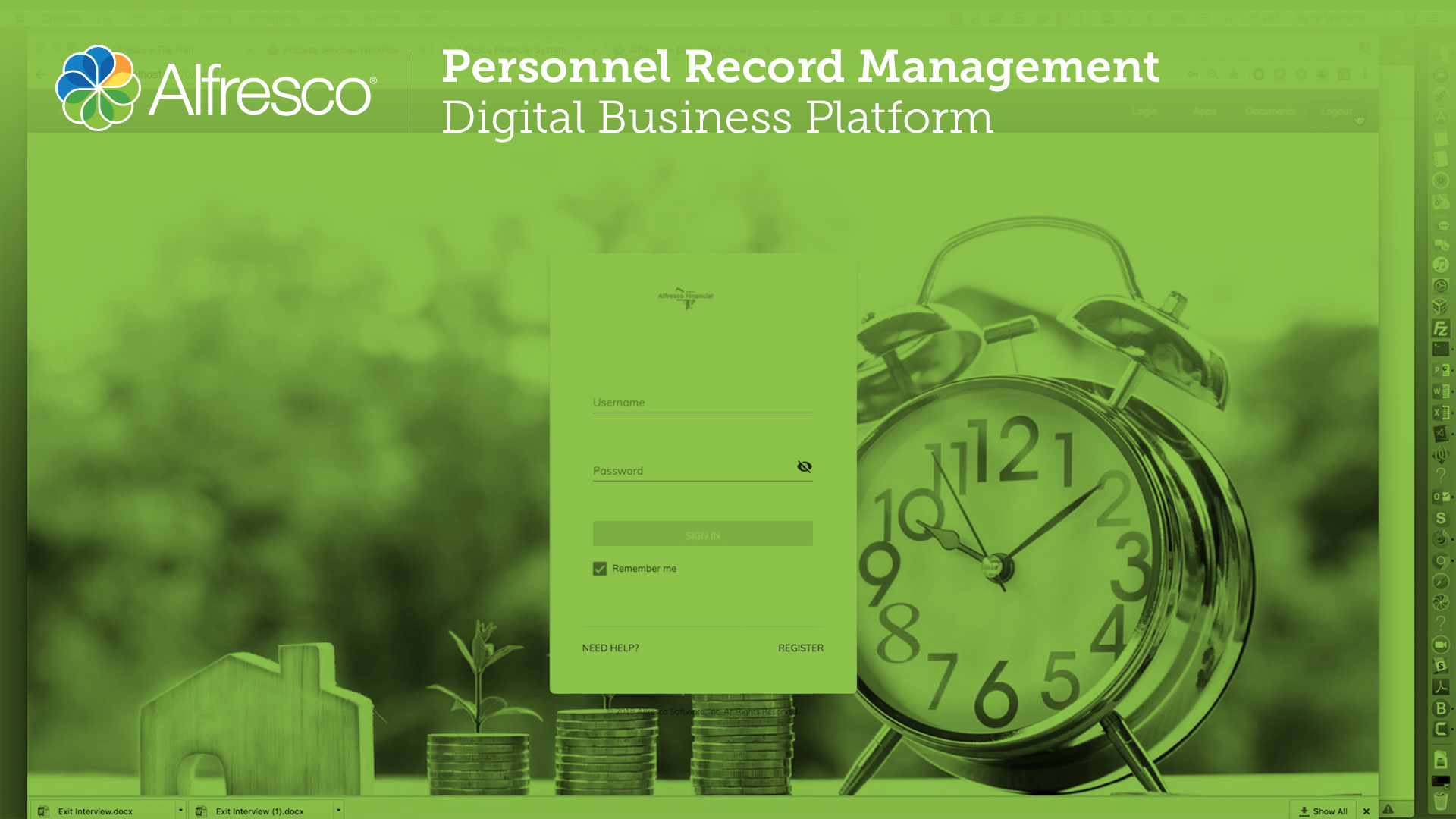 Dynamic Case Management
The Alfresco Digital Business Platform helps users manage complex, unstructured cases:
Distributed teams work better through content sharing and collaboration 
The Alfresco Search and Insight Engine helps inform decisions and improve outcomes
Unexpected situations are addressed by creating/tracking non-routine tasks 
Performance standards are met through advanced process analytics
Modern Architecture
Alfresco's modern architecture enables the rapid delivery of built-to-fit case management applications that leverage the latest cloud innovations:
A rich set of components for building bespoke experiences
Leverages the cloud's elastic scalability and can be extended with AI 
Open source drives innovation and simple integration with LOB applications