Claims Management Solution
Managing Insurance Claims Content
When you're processing insurance claims, the sheer volume and variety of rich content sent in by policyholders can quickly overwhelm you.
But it doesn't have to be that way. Our survival guide outlines the key challenges facing content handlers today and how Intelligent Content Services from Alfresco offers you simply a better way.
Focus on claims, not content. Download the survival guide today.
As insurance claims processing evolves, so does the quantity and variety of digital media associated with claims initiation and claims investigation process. This includes a dramatic rise in unstructured content such as video and images in addition to documents.
Insurers existing claims processing systems lack many of the content management capabilities needed to efficiently ingest, store and analyze this content. Significant manual effort is required which results in increased cycle times and cost.
Alfresco can help.
Download the datasheet to learn more about Alfresco Claims Management.
Best Practices Guide: Essential Steps for Digitizing and Transforming your Claims Process
How do you cope with skyrocketing volumes of content attached to claims without replacing your entire claims management system?
Download our Best Practices Guide for five key considerations to think about when determining the right content strategy for your claims organization.
Videos
Intelligent Claims in Digital Age
Claims Management Demo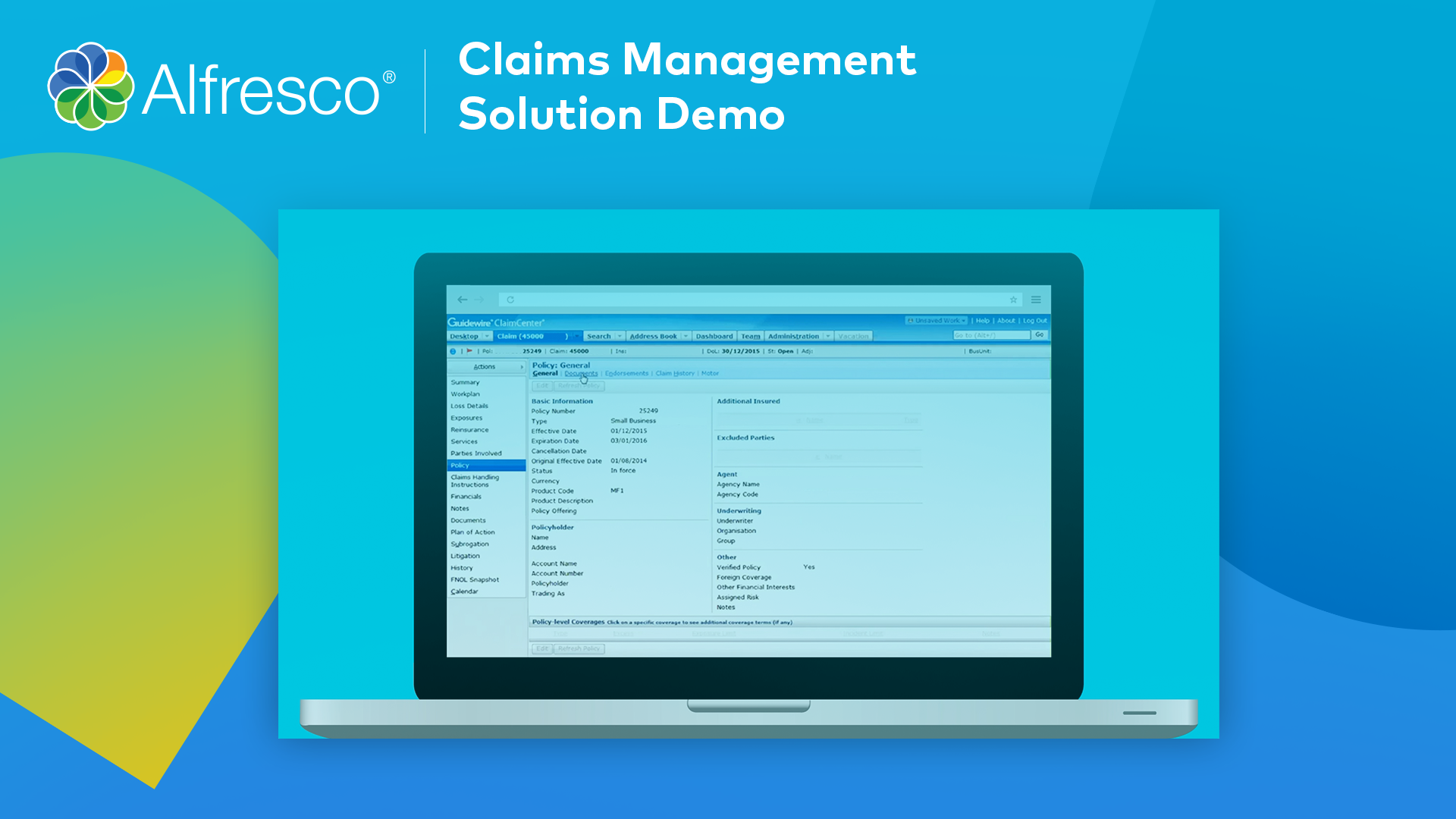 Easy Integration of Claims Systems
Learn how to keep up with the pace of change expected by today's insurance customers
Watch this on-demand webinar with Insurance Post as we discuss what insurance companies are doing to exceed customer demands. Our expert panel including Kyle Blair, Hyland's Global Insurance Director, explores how to embrace the potential of digital insurance by staying agile and adopting the right technology strategies.